I have just stumbled across this old article about The History of the London Tube Map, in the Guardian newspaper from 2009.
The article is well worth a read, but in particular I wanted to draw your attention to Harry Beck's pocket Underground map, No 1, from 1936, as it is very similar to the map that Adam gave to Troy just before our trip to Egypt to meet Howard Carter, in 1923 (you can read a fictionalised account of this in Time School 2 – The Curse Of Tutankhamun).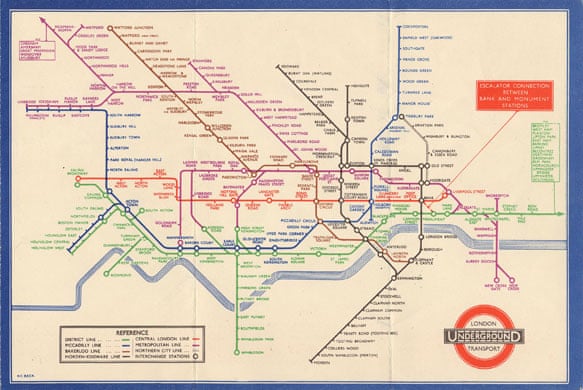 Adam was given the map in 1938 by a very helpful ticket seller, working at South Kensington station, which is where he also purchased a newpaper as a present for me, which I admit to not be being particular grateful for at the time (sometimes a girl just wants to get chocolates and flowers).
I also had a look around the Cog to see if I could find that copy of the Daily Mirror from Tuesday, September 27, 1938 and discovered this archived image of the newspaper from the Internet.
Dr. Tara Tempus
London, Europe, 2264.